QVC Valentines Collection Review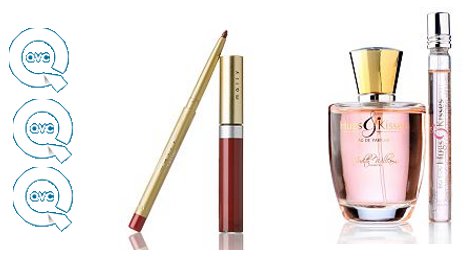 We've been utterly spoiled for choice with make-up and beauty products here at PlayPennies over the last month, but I certainly haven't heard any of our PlayPennies mums complain!
We received two items from QVC to test and sent them on to Sally, mum of three, to see what she thought.
The first item Sally tried was the Hugs & Kisses eau de parfum (100ml) by 'Judith Williams' (£23.95)
"I'm very picky when it comes to perfumes – I don't things that are too flowery, too fruity, too spicy, too light, too heavy and so on," Sally told us. "There are also perfumes that can give me a headache too, so I tend to be a little wary and, dare I say it, sceptical when I'm sent perfume to review. Not only that, so much of it comes down to personal taste – one woman's Vera Wang is another woman's (Dior) Poison and all that!"
On arrival, the Hugs and Kisses box is delicate and very girly – predominantly white with a very pale pink rose on the front and pretty swirly writing. The bottle itself is clear glass, with clean simple lines, something Sally likes in a perfume bottle. However, Sally felt he cheap gold plastic lid lowered the tone somewhat.
T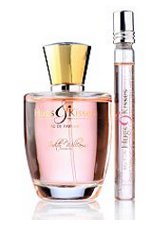 he scent wasn't an immediate win for Sally either. "When I first sprayed it I was NOT impressed. It was sweet and flowery and far too heavy. So much so, in fact, that I flung the windows open to try and air the room and vowed never to spray it anywhere near, or on, myself again.
A week or so later, I went to the QVC website to see what everyone else had to say about it and, on the whole, it gets RAVE reviews, so I went back to Hugs and Kisses and smelled it again."
In the end Sally isn't sure if she likes it or not - "It's funny how it smells different now, much less flowery.  So now I'm in a quandary – do I like it or do I not? I actually have no idea anymore.  Was I lead into thinking it was super flowery because of the picture on the box…? Or am I smelling what other people are saying they smell?"
The aroma aside, Sally says that the scent "lasts a reasonable amount of time on the skin and also comes with a very handy 10ml handbag travel size spray too – I think this should be compulsory for every perfume!"
The second item QVC sent to Sally was the Mally Ultimate Performance Lip System - £17.95 and unfortunately, she's definitely not a fan. "This is hideous. I'm sorry, there's no other way to describe it and I don't feel I can dumb it down.".
Sally explains: "It comes with a primer/liner and what they call a 'lacquer' (that's what my nan calls hairspray…that should have given me a bit of a clue!)"
So what you do is this – you draw around the outline of your lips with the liner and then colour in the rest of your lips with it. After that you go over your lips with the lacquer.
The liner comes in a thin pen and you twizzle the end to push the liner 'pencil' out – so no need for a pencil sharpener. "It's quite soft, goes on easily and has a matt finish to it", Sally tells us.
"Next," she says, "the lacquer. In the instructions it says this: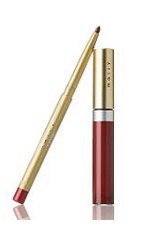 'Finally, using the innovative applicator, specifically designed to get as close to the lip line as possible, fill in your gorgeous mouth and watch as your lips are literally transformed into little pillows of perfection. I got your back on this my lovelies, this gorgois colour isn't budging, so enjoy, enjoy, enjoy!!'
I kid you not, that's word for word…my lovelies (groan)."
To say that Sally was less than impressed would be just touching the surface of the matter. To start with, she was unconvinced by the applicator. "Firstly, I fail to see how the applicator is remotely innovative, my mum had lipstick/gloss with a little furry-tipped applicator when I was five years old (some 32 years ago!)."
This might seem like a small detail, and a bit of marketing speak, but the next bit is not good at all. "My lips were NOT transformed into little pillows of perfection – they were transformed into two slimy, greasy slugs on my face! Seriously, the lacquer was gungey and stringy when you pulled the applicator out and it will come off and leave messy trails on anything it comes into contact with; if you kissed someone with this on, they'd never forgive you."
For all the wrong reasons, it seems.
Interestingly enough, the reviewers on the website gave it five stars each, with one saying that "the liner is soft enough to apply easily but stays put all day & the liquid lipstick/gloss is high shine & long lasting reducing the need for touch ups."
Sally's final thoughts?
"Well, maybe I'm just a make-up grinch, but make an application mistake with this at your peril and don't go anywhere near anything with your lips that you don't to get covered in lacquer slime!"
You can see a whole list of QVC products on their website, and hopefully you'll agree with their customers more than with Sally!