Weleda Massage Balm With Arnica £3.97 @ Goodness Direct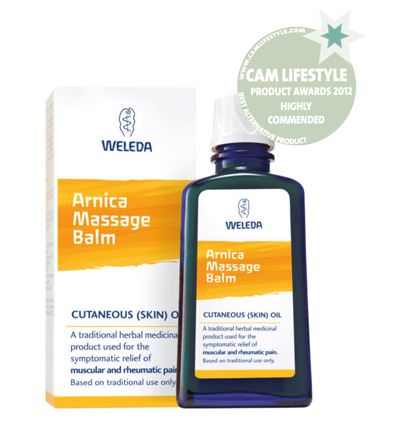 Due to an overstock, apparently, Goodness Direct are selling off their Weleda Massage Balm with Arnica for £3.97 instead of the usual £7.96, and sending it along with Free Delivery too. Amazon has it for £9.95 (so add shipping) and Weleda themselves are selling it for £10.95.
I do love Weleda's products. They're just generally 'good for you'.
Weleda Arnica Massage Balm is a wonderfully aromatic dark gold liquid containing therapeutic plant extracts and oils to comfort old aches and pains that flair up when put to the test. Not surprisingly, this best-seller is a favourite with sports professionals.
This 100g oil contains oil extracts from dried flowers. It is for external use only.
A traditional herbal medicine for the symptomatic relief of rheumatic pain, muscular pain and stiffness, back-ache, fibrositis, bruising, cramp and sprains, the oil can be used sparingly rubbed on skin, or in a warm bath.
The massage balm is free from animal products, making it good for Vegetarians too.