Maternity & Nursing Clothing Sale @ Asda George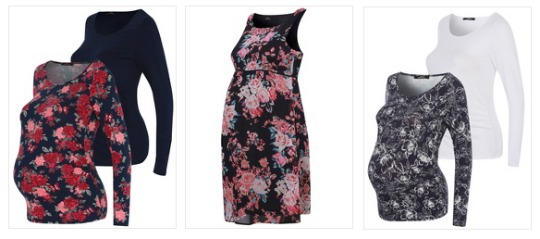 Asda have only recently increased their range of maternity wear, and included nursing clothing as well, but it's sale time now, so there have been some big reductions even on some of the new items.
Many of the sale lines are now half price, and there are some brilliant bargains right now. Even if you are only early on in your pregnancy, it's worth getting a few things now while the prices are this low. There are maternity tops and skirts from £4, and dresses from £5. The best value are the sets of two maternity tops as they start from only £6 - £3 a top is pretty great value!
There aren't a huge amount of sale lines, but the regular prices of Asda's maternity and nursing clothing is still the cheapest around. It's really worth looking of you are going to be needing maternity clothes, as they are worn for such a short time that it seems a shame to pay much for them, especially with the expense of a baby on the way!
Asda clothing can be collected from stores for free, or delivery charges are from £2.95.