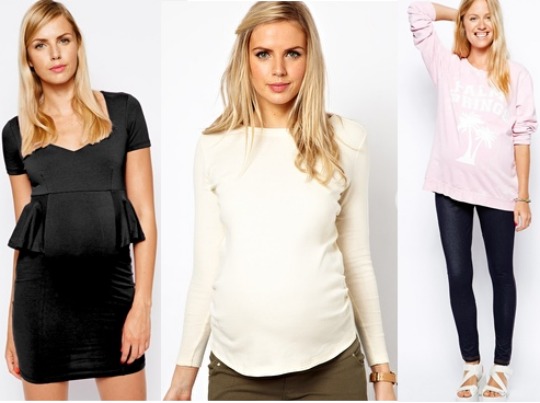 You might not automatically think of ASOS when it comes to maternity clothes but trust me they are worth looking at. Not only do they stock maternity wear from a multitude of brands but they also go up to a size 22. Ever tried looking for plus size maternity wear? It's very hard to come by, let me tell you! ASOS like many other retailers have applied their final reductions to sale goods. There's so many bargains to be found in the maternity sale section. Items start from just £3.
The maternity clothes are stylish and vary from plain to fancy. If you have a wedding, christening or a birthday party coming up soon then you are in luck. This Lace Body Con Dress* is now only £27 and goes right up to a size 22. It's available in navy or red and it's gorgeous. This Body Con Peplum Dress* is an absolute steal at just £6.
These Denim Look Leggings* are a wardrobe staple and are now just £6. Pair it with this Crew Neck Top* at just £6 and you have an outfit that is comfortable and pretty.
Delivery is only £3 but FREE when you spend over £20.