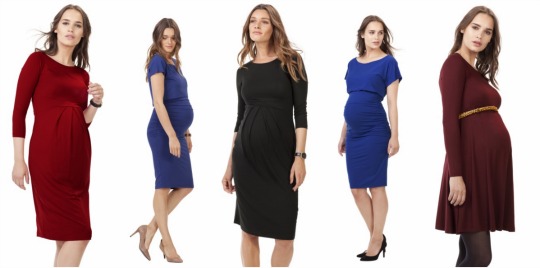 Isabella Oliver sell beautiful and really versatile maternity clothing, and although they can be a little pricey this weekend's special offer could be very helpful for the Christmas and New Year party season. Until midnight on Sunday they are offering 25% off their Maternity Best Sellers so that you can pick up something to see you through the festive season's occasions at a nice big reduction.
The dresses start at £59, and there's a good selection of different styles and colours available in sizes from a  4/6 up to an 18.
The clothing is designed to grow with you during your pregnancy, and with the classic styles you can get lots of different looks by using accessories so that one of these dresses could be used for Christmas Day, New Years, parties or even work wear as well.
I can tell you that they are really comfortable too, as I had one of their wrap around styles that saw me through two pregnancies and was worn on loads of different occasions.
Home delivery is free on orders over £59, otherwise charges are from £3.95, and this offer ends at midnight on Sunday.