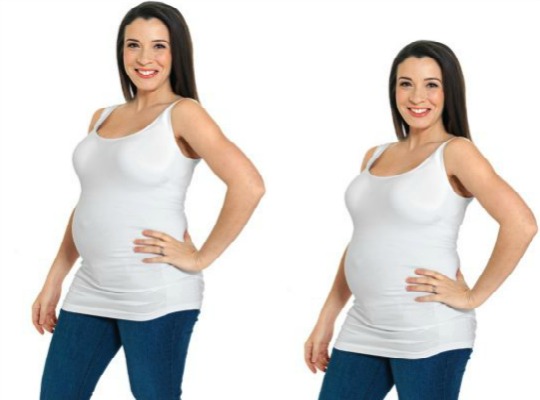 With the warmer weather on the way you don't want to be cooking when you are pregnant. Trust me there is nothing worse, save yourself the agro and grab yourself one of these Mamalicious White Maternity Vests from Argos. Bizarrely, they only come in one size but that's not necessarily a bad thing. Stretchy clothing is a girl's best friend when they are preggers. This vest has been reduced to just £3.99 from £6.99, and I think that's a great price for a piece of maternity clothing.
The Mamalicious White Maternity Vest is made from 94% polyamide, 6% elastane. This means that it is absolutely fine for machine washing at thirty degrees.
As it one size fits all, this means that it should theoretically last you from conception through to that special day when baby arrives. It's nice and long which I personally preferred as my bump grew.
At this price you may want to grab yourself a couple as it'll be handy for under a cardigan at work or for those clammy spring/summer days.
You can only Reserve and Collect the Mamalicious White Maternity Vest, but this is a FREE service and means you don't have to pay until you collect.