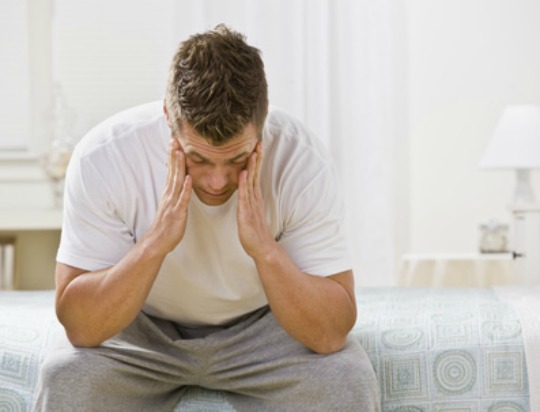 Harry Ashby, a 29 year old from Birmingham, is reported today to be the first man signed off work for "being pregnant". Mr Ashby has told reporters today he can identify with the Duchess of Cambridge who is pregnant with her second child and is reported to be being treated for Hyperemesis Gravidarum once again.
Apparently Harry's stomach and back pains are so bad he's had no option but to visit his doctor and reports suggest he's also been prescribed medication for his condition. As well as the pains Harry has also reported food cravings, wolfing down salt and vinegar crisps which he "normally hates".
After research on the internet Mr Ashby convinced himself he had Couvade syndrome and as this isn't a recognised medical condition, many will remain sceptical about his claims.
I must admit I'm one of them. In true stereotypical fashion, if everyone in our house has a cold my other half has the flu and he takes to his bed at the drop of a hat. I think if he'd mentioned any pregnancy symptoms to me while I was pregnant, well let's just say it wouldn't have ended well. Especially if like Harry he was concerned how HE would handle the labour pains…..
But maybe I'm being unfair, maybe men really can and do suffer when us mums are pregnant, what do you think? Did your partner display any of these symptoms while you were expecting?