(Expired) Blue Cross Sale: Maternity Clothes From £3.60 @ Debenhams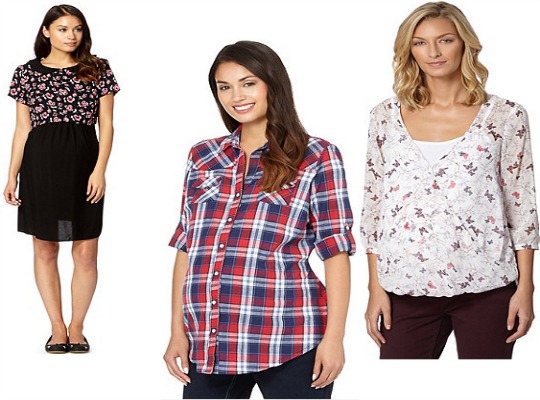 Maternity clothes aren't a necessity for everyone, but going up a size sometimes just doesn't work. Whilst maternity clothes might feel like a waste of money, they really aren't if you get bits in the sales. Debenhams are running their Blue Cross Event just now and it includes maternity wear. Items start from only £3.60 so you are bound to find something comfortable to slip your bump into.
My local Debenhams never stocked maternity wear when I was pregnant with Daniel. I really wish they had as they are stylish and good quality. Plus the good thing is they cater for size 18's and 20's.
Here's an example of what you can get for £40.60: Red Herring Checked Maternity Shirt* £15, Red Herring Peter Pan Collar Top* £9.60, Red Herring Maternity White T-Shirt* £6 and Red Herring Denim Look Maternity Leggings* £10.
That lot above would have cost you a total of £94 before the sale. Which means you could save £53.40. That's incredible! It really does pay to shop around.
You can Click and Collect your maternity order for FREE from your local Debenhams or pay £3.99 to have it delivered.