Philips Sonicare AirFloss £39.99 @ Boots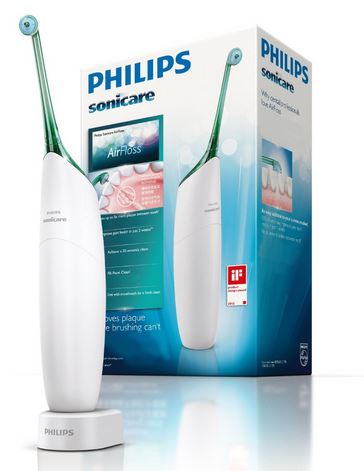 Boots have an offer on this week for the Philips Sonicare AirFloss for £39.99 instead of a whopping £99.99. I remember seeing these at an Amazon event a couple of years ago, and thinking it was a brilliant idea but that I'd wait till they were no longer £100, which seems exhorbitant for floss! Well, it seems that time is now!
If you're unfamiliar with the SonicAir idea, it look like an electric toothbrush, but rather than string to floss your teeth with, it provides short bursts of air to clean between your teeth in about 30 seconds.
Apparently it remove up to 99% more plaque and debris between teeth than manual brushing alone does. And again apparently, it is proven to improve gum health in two weeks.
Their studies have shown that after a month, even inconsistent flossers still regularly use the AirFloss, so that's got to be good for children too, I'm guessing.
At least you'll be able to try it without selling a kidney at the current price!