Silver Cross Roamer Dolls Pram £22.49 @ Argos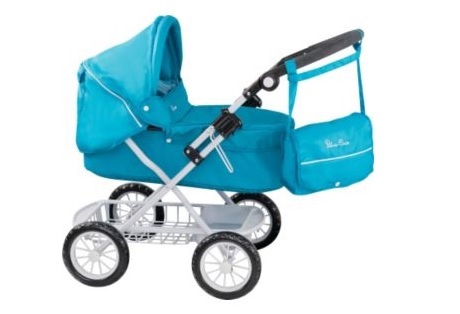 Argos are selling the Silver Cross Roamer Dolls Pram for £22.49 reduced from £44.99. Delivery is £3.95, or you can click and collect for free.
Little kids, whether they've ever used a pram or not, seem to love playing with prams. Like most things in life, they love mimicking adult activities, from cooking in a play kitchen to caring for the baby.
This classic dolls pram has a fully adjustable comfort grip handle, with a maximum height of 74cm, which should give the pram a good life span.  They do recommend that the set is suitable for children over four years of age. There's also a 'shopping basket' to store the baby doll's accessories, and when not in play, the pram folds flat for easy storage.
The pram also comes with a coordinated shoulder bag, perfect for little madams!
The Silver Cross Roamer Dolls Pram will fit dolls up to 50cm, but the set doesn't come with a puzzle included.
I'm pretty sure this will make someone's day, no matter the day!