Silver Cross Dolls' Pop Duo Pushchair £17.91 Delivered @ Amazon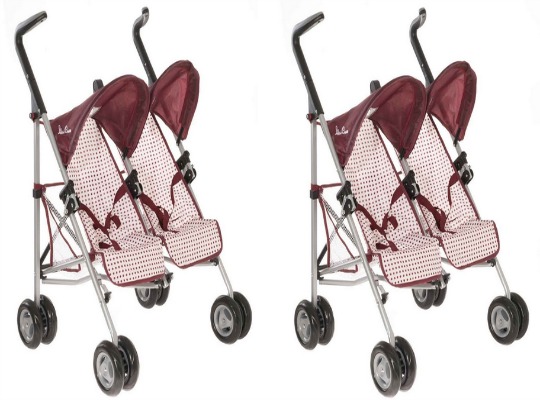 Does your little one have twin dollies to cart about? If the answer to that is yes, then we have the perfect solution. This Silver Cross Dolls' Pop Duo Pushchair is only £17.91 from Amazon, just now. Plus you get FREE Super Saver delivery, since the item is over the £10 threshold.
The Silver Cross Dolls' Pop Duo Pushchair is a side by side stroller which can carry two dolls at a time. The pram has adjustable hoods and a twin under seat shopping baskets. The handle has a soft foam padding and the handle height is 73 cm.
I just LOVE the stylish fabric this Silver Cross Pop Duo Pushchair comes in. It's called Berry Domino due to it's reddish-pink polka dot pattern.
It is an umbrella fold mechanism which means it's easily stored, and you won't be tripping over it all of the time. This would make a great accompaniment to a doll, if that's what you are planning to buy for your child's Christmas.
I'd get in quick as possible as Amazon's stock levels can be a bit rubbish, at times.