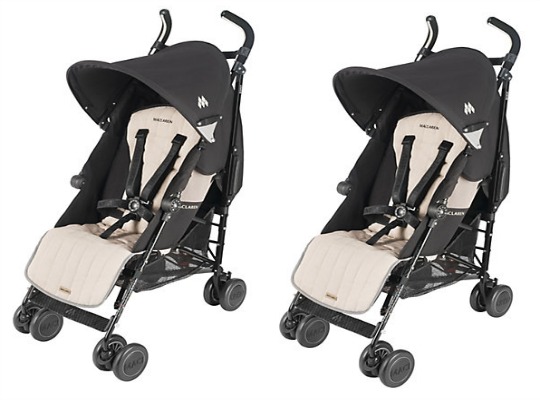 Wow, wow, wow! I have never ever seen a Maclaren Buggy this cheap so you may want to get that debit card at the ready. The Maclaren Quest Sport 2013 Buggy is just £40 from John Lewis. You need to be mega quick on this as it's selling rapidly.
John Lewis might not be known as the cheapest retailer on the High Street but they most certainly don't sell tat. Maclaren are known as the creme de la creme of stroller world.
This specific model, the Quest Sport 2013, is from 2013 and this one no longer exists. The actual structure is the same as any other Maclaren Quest Sport. Or so I thought but it is selling for a whopping £195 at Boots! Check it out.... here*.
These are easy to fold and feature one of the biggest shopping baskets on a stroller. It's lightweight and can lie flat for newborns which is a really good function. If you cannot have a travel system for baby then this is the one to buy, easy for public transport and for in little car boots.
Delivery is just £3 or spend £50 for FREE delivery.
Thanks to Neil Drummer @ HUKD