Koo-DI Sun and Sleep Stroller Cover (Charcoal Grey) £10 Delivered @ Amazon/Argos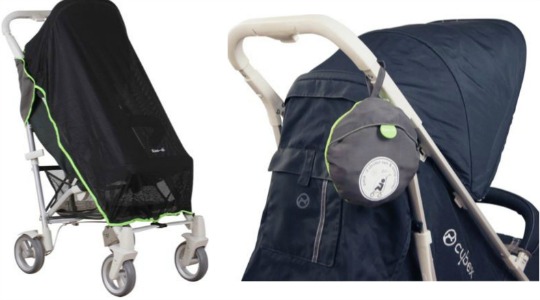 With an RRP of £14.99, this has been reduced to £10 at Argos and Amazon, as they tend to, have price matched. Delivery is free from either.
When my daughter was younger I had a thing about pushchairs. I won't tell you the exact number we had, let's just say it was more than five and less than twenty. My point being every time I bought a new buggy, I bought the whole kit and caboodle that went with it, including the parasols. I so wish I'd known about the Koo-DI Sun and Sleep Stroller Cover then. Not just for the expense, although that's obviously a consideration, just that every two minutes I was down adjusting the parasol and never feeling entirely happy it was covering my daughter the way I wanted it to.
No such issues with the Koo-Di. My friend actually pulled one of these from her bag the other day, you can see just how small it is in the picture above, and in seconds her tot was covered head to toe and asleep, safe from the sun.
These fit most pushchairs, strollers and buggy's and have really positive views across the net. Blocking out 93 percent of all UVA and UVB rays, they're suitable for use at home and also small enough to pop in a case for any holidays you've planned over the summer.
What do you think?