Graco Century Stroller Half Price @ Babies R Us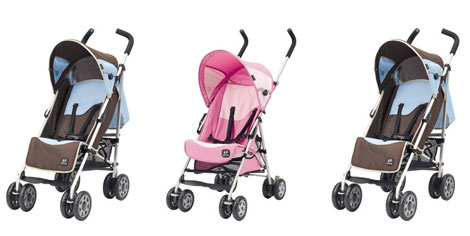 Toys R Us are selling this Graco Century Stroller for half price – £29.99 instead of £59.99.
Tavel system, sling or stroller?! There are so many ways to ferry your little one around it can be tricky to know which way to turn.
Each has their own merit but for me, it was the stroller that became king and got used and abused the most. They're lightweight, small and can be easier to manouevre around town than their big Range Rover equivalent travel system cousins.
This Graco Century Stroller doesn't do anything fancy and is suitable for littles ones six months or older as the seat has one position only.
It has a simple umbrella fold, dual suspension with front wheels that swivel and can be locked -  on rough terrain you'll be glad of this feature – it also has a hood, a shopping basket, padded foam handles and that's it.
The Graco Century Stroller doesn't do anything fancy, it doesn't have a load of bells and whistles, you can't plug your MP3 into it (I came across a stroller that had that feature once) and it won't cook the dinner for you,  it's just a good old-fashioned simple stroller – ideal for slinging in the boot of the car and leaving there ready for when you need it.
There are various delivery options – standard delivery takes up to four working days and will cost you £4.95, or you can arrange to click and collect.
Thanks to shadow1 at HUKD