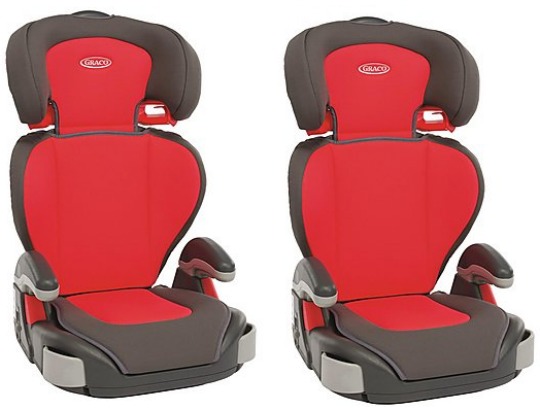 Wow! Wow! Wow! Halfords are selling the Graco Junior Maxi Booster Seat for just £20 for today only. If you want one get over there now or you will miss out. Mothercare sell this for £43.99, the same at Boots, £39.99 at Kiddicare and £53.15 at Asda George! This is an absolute steal and it gets better, buy two and you get them both for £36! Ideal if you are a childminder, have more than on child needing a booster or needing one for Granny's car too.
These Graco Junior Maxi Booster Seats are only available for Click and Collect and not for home delivery. If you have a four to twelve year old then this may just be the booster seat for you. It have achieved a five star rating on Halfords and I am a fan as we have this one in our car.
The head support and arm rests are height adjustable so this seat will last you longer than a year or two. There's cup holders that fold out if needed.
I can tell you that these are so easy to fit but you can ask someone in Halfords to fit it for you for peace of mind. It's a FREE service Halfords offer so you might as well take advantage.