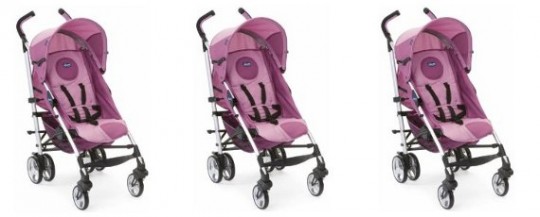 The Chicco Lite Way Stroller in Amethyst has been reduced by 43% at Amazon – it was £139.99 and is now £79.99.
This is a really good deal if you're after a stroller.
The Chicco Lite Way Stroller has a five position reclining backrest which can be fully reclined with one hand. It is a lightweight stroller at under 10kg and is suitable for children up to 15kgs or around 3 years of age. There's a foot muff for extra warmth and protection, and it can be zipped apart to form a leg cover.
The Chicco Lite Way Stroller also has an adjustable leg rest, detachable folding hood and a rain cover. The shopping basket can be used under the seat like most stroller baskets, or off the stroller as a shoulder bag, which is quite unusual.
For manoeuvrability there's non-slip handgrips on the handles and the front wheels can be swiveled or locked as desired.