Baby Born 2-in-1 Fashion Pram And Comfort Seat £21.84 @ Amazon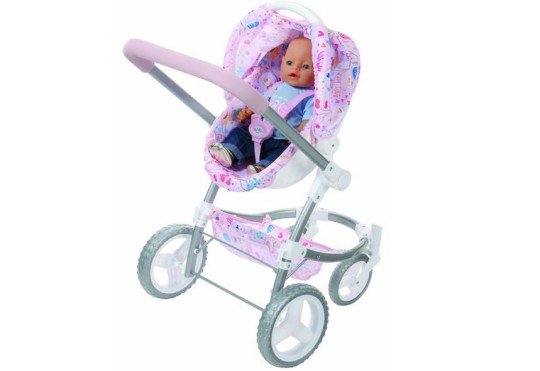 Amazon have the Baby Born 2 in 1 Fashion Pram and Comfort Seat for £21.84 - this is a great price! It's currently £62 at Tesco, delivered, and it's on sale at Argos, delivered for £47.
There's something about children that fascinates me... how they are just drawn to babies, and to wanting babies and doing things with babies. When my daughter was given a Baby Born doll, she was thrilled, but it came with an entire baby equipment catalogue which I was less than thrilled by. Looking at the original price of this pram, you can see why! At the reduced price though, it's certainly a lot more affordable.
This pram turns into a 'comfort seat' which I suppose is the doll equivalent of a bouncy chair? Or maybe a car seat?  It includes easy grip handles, shopping basket and a safety harness.  It doesn't come with a doll though, so make sure you have one to hand if you're giving this as a gift.