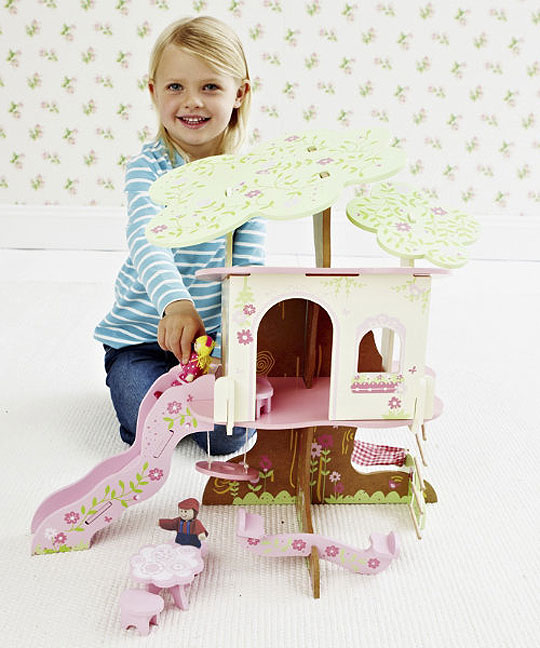 The Rosebud Village Tree House is currently £20 at ELC reduced from £40. It's going for around £28 on eBay, so this is a pretty good price.
This fabulous little woodland playground always makes me wish I had a bigger house with room for more and bigger toys. It's so lovely. I also love that it's quite versatile and with the woodland picnic area you can have more than one child playing at a time, so it offers sharing opportunities and playing together.
This dolls playground has a rope ladder, hoop swing, seesaw and a slide to whizz down. Dolls can also sit at the Rosebud Village Tree House picnic table, or outside for a woodland picnic.
The set comes with two dolls, a  seesaw, slide, swing, rope ladder, table, stools and hammock, and it matches the other Rosebud village sets.