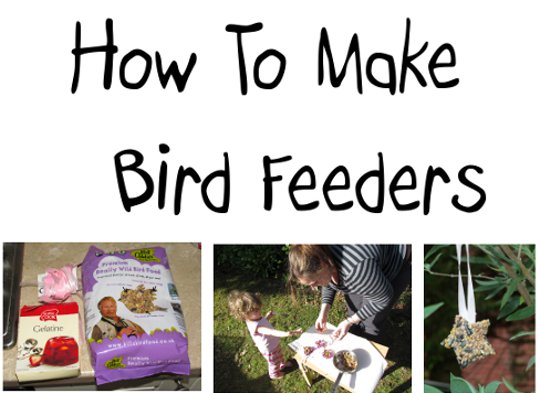 The summer's at its peak now, and with any luck your garden is brimming with birds. If it's not, this little bird feeder might be just what you need to attract winged friends into your yard, your window sill or your sidewalk – where ever, really. The internet is choc-full of similar ideas, but this was the simplest one we found and it worked the best.
So, what you'll need for this is:
2 cups bird seed
1 packet gelatine
String
Cookie cutter shapes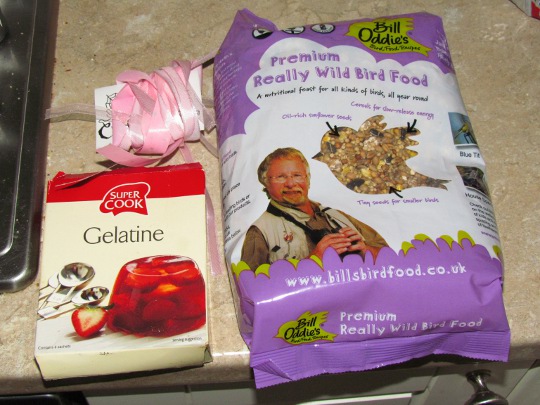 This could really not be simpler. To prepare, lay down a sheet of baking paper if you want to be able to easily clean up the sticky spillages, otherwise just have warm water handy for a quick wipe down.
Prepare the gelatine as instructed on the packaging. For us that meant adding some water, bringing it to the boil and that was that.
Next you add the bird seed – we used one that was suitable for squirrels and other garden animals too – and stir it all together. It does get really sticky, but won't dry immediately.
Scoop spoonfulls of the mixture into your cookie cutters, half filling them.
Fold the string in half and place the ends in the centre of the shape, before covering it with more gelatine/seed mix.
Set aside to dry for at least 24 hours.
Gently pop out of the cutters and hang in your garden.  I say gently, but these are actually pretty hardy. We dropped them a few times in the hanging process and they were totally fine.
If you've used an all purpose seed you can hang some high up and some low down, and remember to keep an eye out for winged visitors.