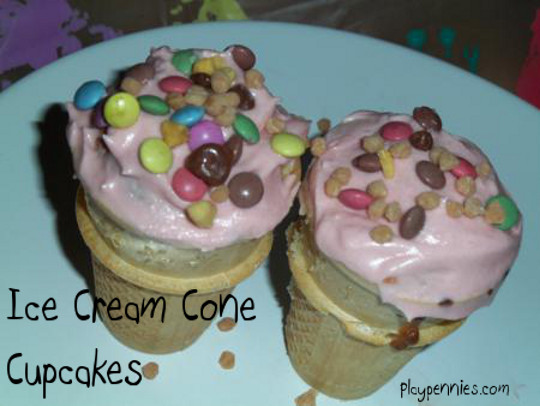 One of my favourite things to do with my toddler is baking. She really loves it, and gets involved with the stirring, mixing and scooping. We have the Dora The Explorer set, so she has real, but child sized, cooking and baking equipment, and it's just a lovely thing for us to do together.
One of her favourite things to bake are ice cream cone cupcakes.
You'll need:
Your favourite cupcake batter
Flat bottomed ice cream cones
Icing sugar
Decorations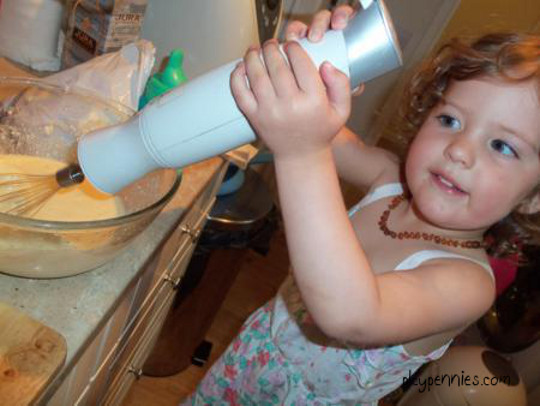 We use my gran's flop proof cake recipe for the batter, but you can also use ready made batters - thekids' cake in a box batters are especially useful if you only want to make three or four treats instead of a whole big batch.
Once you've mixed up your batter, fill ice cream cones three-quarters of the way and pop in the oven as per your baking instructions. I have no idea why, but the ice cream cones do not brown or burn. Once they're done, take them out the oven and allow to cool.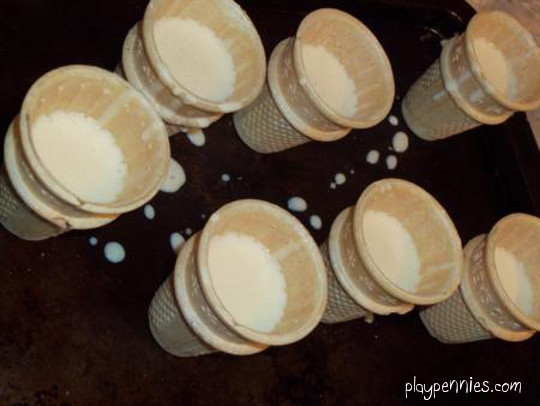 Meanwhile, prepare your icing. We love a butter icing, but you can also use bought icing if you prefer.
I put different decorations into different bowls, pop a floor covering down, and let loose the toddler. A frightening amount of the decorations go straight into her mouth, but some normally make it onto the cupcakes.
You can, of course, go a healthier route and use fruits to decorate, but I figure as a once in a while treat, why not.
For the sake of your sanity, pack the cupcake ice cream cones into a container, grab a book and head for the park. The little ones can play and run off all their sugary fun while you sit with your feet up.