The celebrity rumour mill is in overdrive with speculation that Victoria an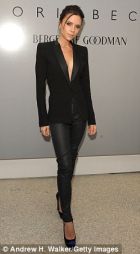 d David Beckham are hoping to hear the patter of more tiny feet in their household in the not-too-distant future.
According to various reports, Victoria has David on a strict, um, regime, to ensure that she falls pregnant.
I don't know how the papers reckon they know this stuff, but they're all saying the star couple had planned to try for a baby after the World Cup but have brought their plans forward due to David being ruled out of the World Cup because of his injury.
Watch this space to find out if it's going to be a Party of Five for the Beckhams this year...
Also in the world of celebs and their babies, Gwyneth Paltrow has reportedly pulled out of her latest film in favour of spending more time with her family.
The Daily Mail had this to say on the subject:
"The 37-year-old has just finished shooting Love Don't Let Me Down in Tennessee and was to start work on the new film with Nicole Kidman.
But Gwyneth, who has two children with Chris Martin, dropped out, saying: 'Some days I fe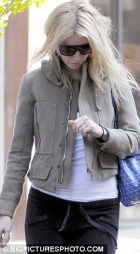 el like everyone in my world has plugged themselves into my kidneys. I'm so tired.'
A spokesman said: 'Chris and Gwyneth have spent a lot of time apart. This way she gets more family time.'
Gwyneth told Harper's Bazaar that her husband's reaction to her decision had made her appreciate him more.
'When I pulled out, he said, "I think you'll be happy with your decision." I really lucked out with him,' she said.
'He's deeply lovely and special.'"
All together now: Ahhhhhh...