PlayPennies Exclusive Choc Chick Promotional Code: 10%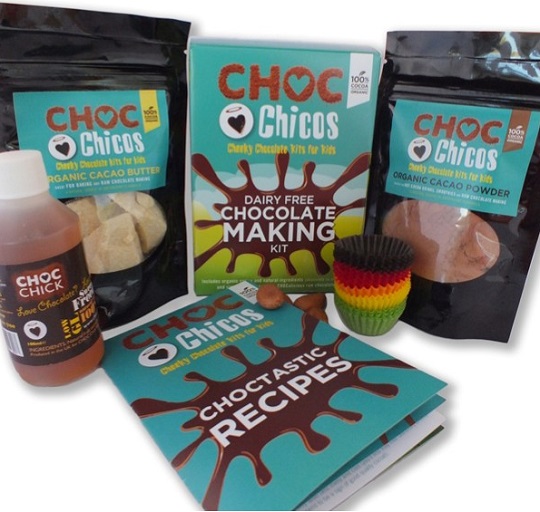 Yummy chocolate. Healthy chocolate. Good for you chocolate. Do we need to say more? It has been nearly two years since we last got a Choc Chick promotional code, and this one is just for PlayPennies readers. And about time too! Use this voucher to get 10% off your order.
Click here to use your exclusive Choc Chick promotional code
Discount:  10%
Promotional code: CHOCPENNIES
Expires: unknown
Delicious and guilt-free chocolate is what Chock Chic is all about. Raw chocolate, supplied in kits, that make up gorgeous, delicious, good for you chocolate, is what Chock Chick is all about.
To use this voucher go to the Shopping Cart and enter it in the Chock Chic coupon code box on the right-hand side of the page. It will be applied automatically to your order.
I tested the code out on a gorgeous, melt in your mouth slowly, Choc Chicos Dairy Free Chocolate Making Kit for Kids, priced at £9.99. The code took £1 off the order for me. Choc-tastic!
Not just this voucher but all Choc Chick coupon codes can be found in our vouchers section.