The Laughing Cow Cheese Wedges Review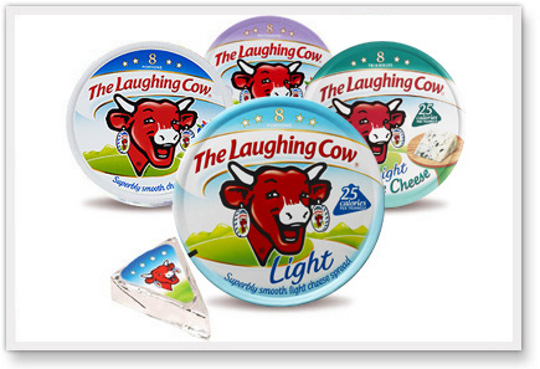 We were sent a huge box of different Laughing Cow cheese wedges to review. It was really one of the stranger things we've ever reviewed, for sure.
The Laughing Cow* is an old company - it's been around since before the First World War, but it was during the war that it really came into being. Over the years they've spread from country to country and are now available in 90 countries. According to their website, ten million portions of The Laughing Cow are enjoyed each day around the world — that's a jaw-dropping 4,600 every minute.
That's pretty huge!
The Laughing Cow we received were in round boxes, filled with 8 cheesey wedges. I'm sure you've seen them?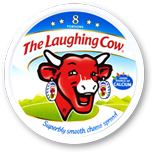 The flavour range has grown over the years too. You can now buy:
Original, Light, Extra Light, Light With Emmanthal and Light With Blue Cheese.
The Original Laughing Cow is pretty much my favourite. It is creamy, smooth and has a lovely rich flavour. Each portion has 42 calories and 7.5% calcium.
The Light is about the same flavour, and a fraction less creamy. It comes in at 25 calories per portion and 7% fat, but it seems to be higher in calcium at 10.5%
I'm not personally crazy about the Extra Light as I thought it lacked the flavour and richness you want in a cheese, but my husband loved them and ate most of them. They only had 20 kcal per portion, and 10% calcium.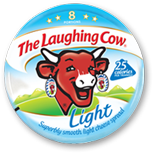 The Light with Emmanthal was lovely too. I had meant to taste test them with real Emmanthal, but my hubby finished them off before I got that far. The man likes Laughing Cow Cheeses. What can I say?
The only one that didn't go down too well was the Light with Blue Cheese. Blue Cheese is a bit like Marmite: you either love it or hate it. The husband hates it, so wasn't keen on these, and I love it, but this was a bit like adding water to your coke. It's not blue  cheese. But before you decide not to try it at all, read on.
There are a number of ways to prepare and eat these cheese:
Of course, you can add them as a lunch box snack, to simply eat, but you can also tear off the red tab and let smalls suck out the contents, but that can be messy. It also risks wasting a bit of the cheese.
You can also use it as a spreadable cheese on crackers, or as sliced cheese on bread - be warned, slicing it is a little messy too.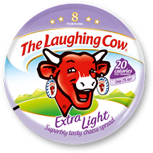 You can use it in recipes too. For example,  I made a pasta but didn't have any cream or cream cheese for it, so I stirred some of the Light with Emmantal in a pot to melt it, added herbs and some left over chicken, and a simple but tasty lunch was the result.
It's certainly a very forgiving product, that can be tweaked to your needs.
In truth, it is a highly processed product and it has a shelf life longer than any real food ever should have, but we follow the 80/20 rule: eat right 80% of the time, so we can cheat 20% of the time.
I think for the majority of the population - as the 4,600 every minute shows - this is a fabulous snack, versatile snack, and if you have them in the fridge for those time you run out of fresher products, that's quite helpful too.
The Laughing Cow cheeses can be found in most major supermarkets, and some minor ones too. They sell at around £1.35 per round, or you can often find them for £2 for 2.
The Good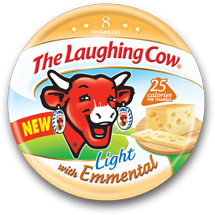 It's great to have quick and easy snack food in the cupboard. These last a long time, so you can always have a ready supply.
They are very versatile, so you can use them as replacements for things like cheddar, cream cheese, or depending what you're making, even cream, but obviously this would be an expensive substitute so use sparingly.
They are a great snackable size.
The Laughing Cow come in a variety of calorie and fat options, so you can have whatever suits your diet.
The Bad
Highly processed and last a lot longer than a real food should.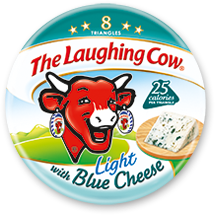 The Verdict
The majority can't be wrong, can it? Well, it's not a constant product in my fridge, but just because we're not big on spreadable cheeses. We enjoyed having them. The rate my husband went through them, I expect they'd be on his shopping list if he ever made one.