Krispy Kreme: 12 Free Original Glazed Doughnuts When You Purchase Any Dozen (With Voucher) @ Amazon Local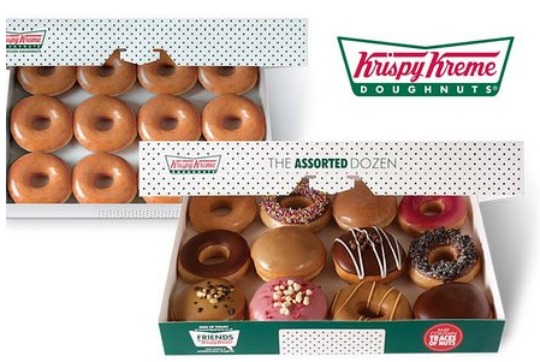 Look at the picture above, if your mouth is dribbling as you mutter "mmmmm, doughnuts!" Homer style, then this deal is for you. If you are on a diet, you have two options, be good and stop reading now or be a human-being and read on. Amazon Local are offering 12 FREE Original Glazed Doughnuts when you buy ANY dozen box. So, essentially this means that you can get buy one get one free if you buy 12 Original Glazed. 12 Original Glazed cost £8.95 and the Assorted Dozen are £10.45 until the 25th January when they go up to £10.95.
Krispy Kreme doughnuts are THE doughnut. People queue outside new outlets for them. Why? In my opinion, they are so yummy that I'd consider swapping my other half for one! If like me you like those sweet heavenly doughnuts then click the link above.
How do you get your FREE doughnuts? 
Head over to Amazon Local using the link above, click on "Get Voucher". You will the have to login using your Amazon details. It requires debit or credit card details but you WILL NOT BE CHARGED. Once you have gone through the checkout procedure, then you just click on "Your Orders" at the top of the page. You will see you voucher in there....just print it off! Now, head down to your local Krispy Kreme and fill your mouth.
Only valid in Krispy Kreme Outlets, not Tesco, Costco or any other concessions.
Psst....while you are at it, nip over to the Krispy Kreme here, sign up to become a Friend of Krispy Kreme and get a FREE Glazed doughnut. You might as well claim that along whilst there!