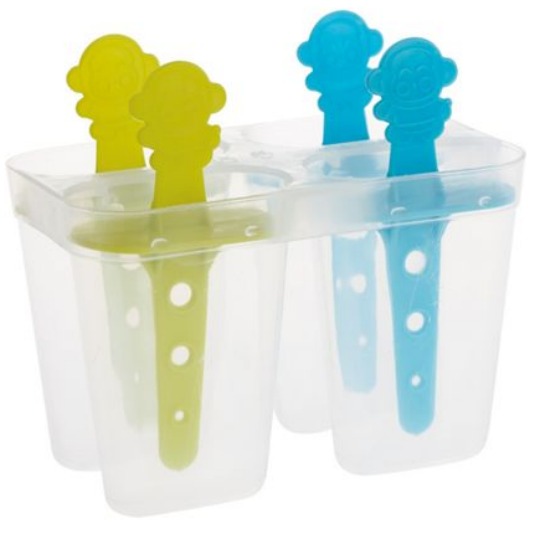 Bargain! 50p for this Ice Lolly maker from Homebase. These were a massive 99p before but they have kindly cut the price in half. I have seen these about in pound shops but with these ones from Homebase you can grab two for the price of one, if you so desire.
The Ice Lolly maker from Homebase is your run of the mill plastic ice lolly mould. With this you can make up to four ice lollies. We all know what these do so I won't patronise you by explaining. I am sure, like me, you all have fond memories of making ice lollies when you were young.
If you are on a health kick then you can make some fruit smoothie ones. When I was little we used to put fromage frais and jelly in ours. Now I am an adult I much prefer my Passoa and fresh mango ones. Who says the kids should have all the fun? Supermarkets are awash with frozen cocktails now, so save some money and get experimenting.
You can collect the Ice Lolly maker for free from your local Homebase store or have it delivered to your front door for £3.95.