Freebie! Bike Workshops This Summer @ Halfords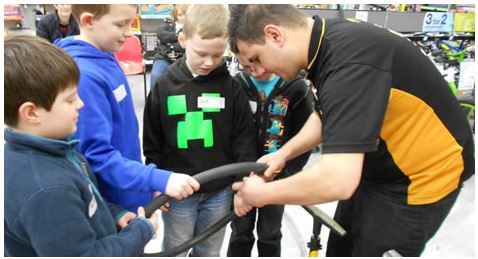 This Summer - like last - Halfords is holding a free bike workshops to show 7 to 11 year olds the basics of things to check on their bikes.
I can't find any detailed information on this freebie, but I have tried seven post codes around the United Kingdom and they all have stores offering these workshops and they all have availability as far as I can tell.
As I said above, the workshops are for 7 - 11 years olds and involve basic bike maintenance such as how to fix a puncture, how to put a chain back on, how to adjust a saddle and basic bike safety, so essentially those things that would be good for them to know if they ever cycle without you.
The workshops are one hour long, and (again, as far as I can see) you can have ten kids in one session.
I think these are a brilliant idea, and love that Halfords are offering them free.