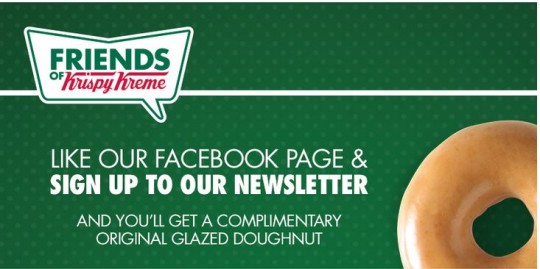 **Update: It looks like you have to do this one from a computer folks - it's not working from phones and tablets**
If you love Krispy Kreme, and who doesn't, you can get a free original glazed doughnut for liking their Facebook page and subscribing to their newsletter.
Okay, so you may not go out of your way for one free doughnut but pop the voucher in your purse and next time you walk past one, there you have it: a freebie. Yum.
And then, when you've claimed your doughnut, just head back to Facebook and unlike the page or unsubscribe from the newsletter if you no longer want to be kept up to date about the sweet and yummy goodness.
Enjoy your Krispy Kreme doughnut!
Thanks to ayucs at HUKD