Chocolate Heaven... 7 Favourite Fillings In One Cadbury's Bar!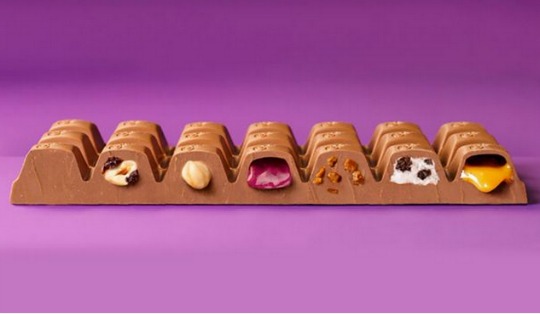 We must warn you not to get too excited.. ah, never mind - have you seen this!?
Cadbury's have created a NEW chocolate bar called Spectacular 7 which has seven favourite fillings in one bar!
It's a big old 200g "sharing" bar (pfft yeah, like I'd share) and the fillings are Caramel, Whole Nut, Fruit & Nut, Turkish Delight, Oreo, Daim bar and original Dairy Milk.
But WAIT. There is a small problem. You can't buy them. There's a very limited edition of 50 being made and they're part of a twitter giveaway by Cadbury's.  Ok, I've followed them @CadburyUK and am checking the twitter feed anxiously for a mention of Spectacular 7. Good luck everyone!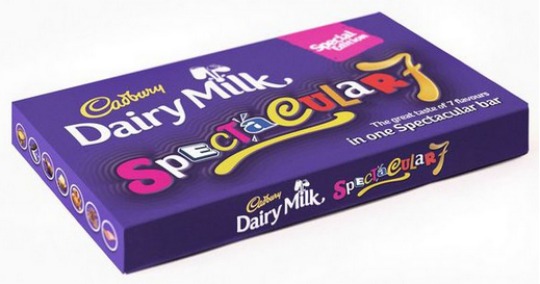 Actually I might share -  who wants the Turkish Delight? Or shall I just suck the chocolate off that bit?