99p Fish And Chips Nationwide On Saturday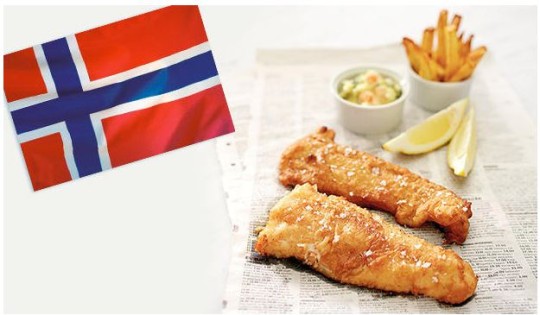 Fancy taking some time off cooking on Saturday? Well, the Norwegian Seafood Council has something to help you take the load off. Saturday is Norway Day and in celebration, the NSC is sharing their sustainable produce with the UK fish and chip shops they supply.
According to the blurb:
Norway's cold, clear waters are ideal for chunky, flashoursome cod. Our fishermen work hard to lock in the Arctic freshness by freezing the fish at sea, and are proud to supply it to many of the UK's fish & chip shops.
Promotional times and restrictions may vary and will only be available while stocks last. Have a look at the list and see the opening times for your closest place. You can redeem up to 4 portions.
I'm quite surprised that for once one of these promotions is happening less than a mile from where I live! Normally I have to drive 20 miles to get a freebie or find a participating store, so guess what we'll be doing for lunch on Saturday - and I say lunch because I'm not sure I trust stock levels enough to wait for dinner time!
Pop back on Saturday and let us know if you got your cheap chippy dinner!
Thanks to reindeer333 at HUKD