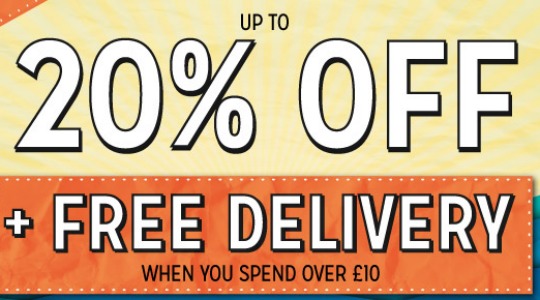 Yesterday, children all over the country dressed up as their favourite characters for World Book Day. I heard so many people grumbling about children being dressed up as film characters rather than book characters. It got me thinking...films can get your child into reading the book. One of the best places to shop for Children's Books is The Works, they are very reasonable price-wise and tend to run promos a lot. In fact just now enter the promo code SAVE20at the checkout and get up to 20% off and FREE delivery your order.
Reading is a very important skill to learn and it's sometimes nice to break the kids away from the iPads, Xboxs and Smartphones. I get so much pleasure from reading to my kids as I am sure many of you reading this do too.
Teach the kids some facts with the Horrible History Books, available in Edinburgh*£2.85, London*£5.69 and York*£2.84. Providing they are bought in an order totalling £10 or above.
If you have kids aged five and over then read The Magic Faraway Tree Collection* to them. It's a story to get their imagination fired up. Just £7.59 when you use code and buy it in an order of £10+.
You can find more vouchers for other retailers over on our vouchers section.