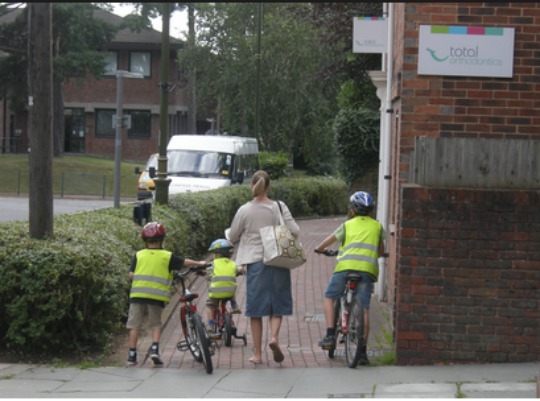 On the news this morning, I heard a story about a four year old girl from Grantham and how she received a warning from a Policeman due to cycling on the pavement. This little girl has a two mile trip to school which is a considerable distance.
The anonymous Policeman apparently said "'If I catch you put her on her bike further up the road I will turn around and confiscate the bike." Harsh words but was this man just simply doing his job right and protecting the safety of the locals? Or was he being a job's worth and over the top?
A bug bear of mine is people cycling on pavements but a four year old on a bike with stabilisers shouldn't be on the road. As we all know cycling on pavements is illegal because pedestrians can be seriously injured. However, in my head there's a big difference between a four year old child cycling at the side of their parent and someone bursting through crowds on their bicycle.
Do you let your kids cycle on the pavements for their own safety? Are cyclists a nuisance to you where you are?
Whatever your thoughts on this...keep the kids safe with Bike Safety equipment*.