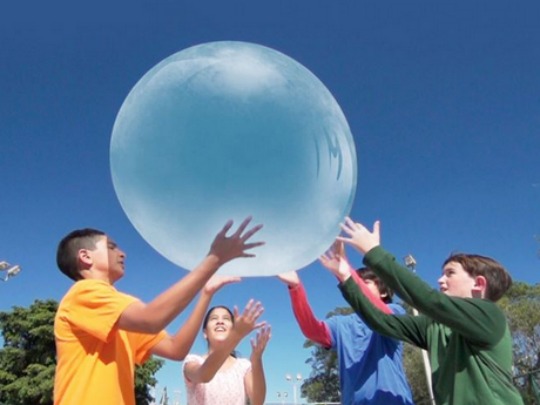 Yesterday, an advert came on Cartoon Network that turned my eldest two into crazy creatures. What was it? The Wubble Bubble Ball! As soon as I saw the advert I knew I just had to buy one. These are not like other inflatables or other balls but more like a big, giant, humongous bubble. The sell for around the £20 mark with the pump elsewhere, but get it from The Entertainer for only £16.
The Wubble Bubble Ball is basically an inflatable ball with the movement of a bubble. They are quite hypnotic to watch and look like heaps of fun. It can be hard finding something to do that involves the whole family especially when your kids are all different ages. You could even pull it out if you have friends over for a drink or two.
It comes with a battery operated pump that is made especially for the Wubble Bubble Ball so you are best to by the combo pack first. If you would like multiple Wubble Bubble Balls then you can buy these without the pump for £8 in Pink*or Blue*.
Save on the £2.99 delivery charge and collect for your nearest The Entertainer store for FREE.