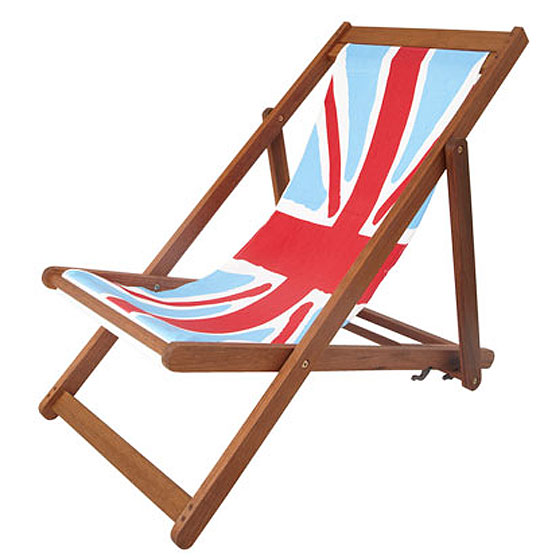 Home Bargains are selling these Union Jack deck chairs for £19.99 instead of £39.99.
Did you know that officially the Union Jack should only be called the Union Jack if it's flying at sea?  If the flag of Great Britain is flying on land then it should be referred to as the Union Flag.
I'm not sure I've ever heard the flag being called the Union Flag before and it'll always be the Union Jack to me - whether it's flying at sea, on land or on a deck chair.
With promises of summer finally arriving next week, along with the Olympics starting, the patriotic among you might love to have a couple of Union Jack deck chairs to recline in in the garden whilst celebrating some gold medal wins.
They measure approximately H90/82 x L81/84 x W56.5cm and are probably just as difficult to set up as deck chairs always are. However, once they're up they're awesome.
You can collect your Union Jack deck chairs, for free, from Home Bargains if you live near one, otherwise you're going to have a pay a little bit for home delivery - it won't be bank busting though.
Happy lounging in the garden on your Union Jack deck chairs!