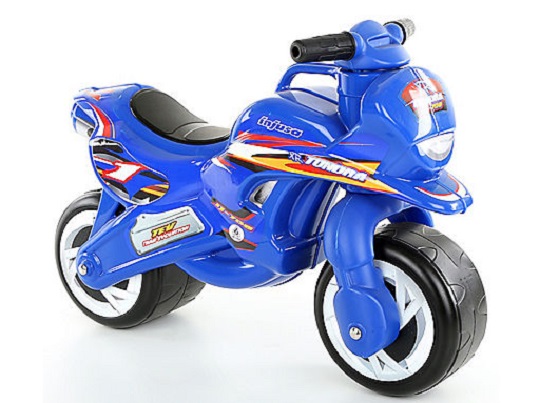 Halfords has dropped the price on this rather epic toy from £79.99 to £20 which is an amazing saving of £59.99 off the original price. Yep, you are saving around 74% off which is awesome for a truly cool bike.
This realistically styled bike is extra large from foot to floor so kids feel as if they are on their very own racing bike, just like the pros! It comes ready assembled so you don't have to spend hours weeping over poor instructions and wondering what that last bit was for, and it is ready to go from the moment it arrives.
You will find oversized wheels for extra stability, a carry handle for easy transportation and it is suitable for kids over 18 months old. I am not sure if a two year old could ride this thing, if I am honest, and I am not sure it was worth the original price, but for this cheap price? It's a winner.