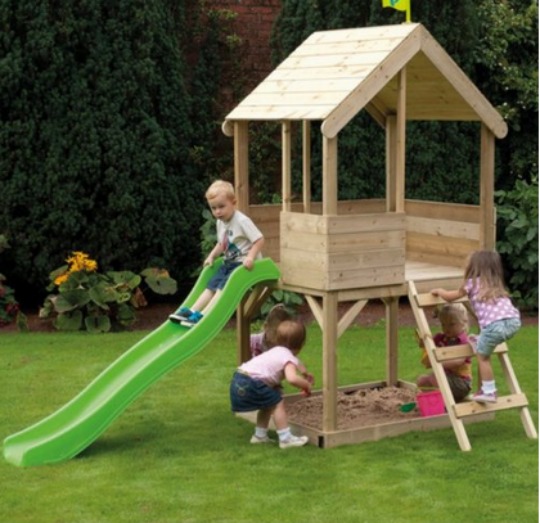 We have been keeping a close eye on this TP Wooden Multiplay Playhouse to see how low the price will drop before the summer holidays, and today the price has gone down again. It was originally £249.99, then in March it went down to £199.99, and now it has a further 10% off taking to down to £179.99.
For what you are getting this is a great price. It's a playhouse on a raised deck that you access by climbing the ladder, then you can get down by slide, and underneath it there's a sandpit as well! You could keep a few children at a time happy with this one as there's so many ways to play.
It's a home delivery only item as it's so bloomin big, and the delivery charge is £8.95 as it's going to take two people to deliver this one. There seem to be plenty of stock at the moment, so if you order it now you have time to get it built before the kids break up from school..maybe.