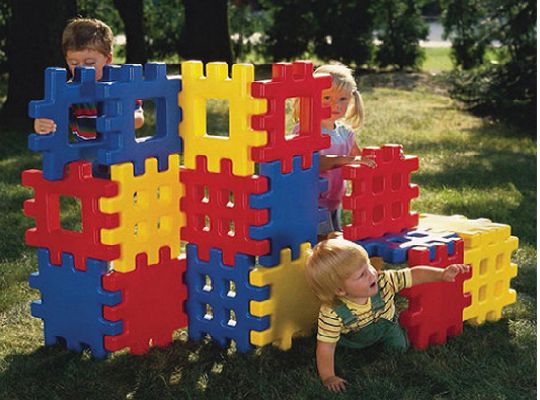 I love to find toys that are that little bit different. Ones that get the kids imaginations going and their technical brain. These Little Tikes Big Waffle Blocks tick all of the boxes. These are only £77 at Debenhams, and sell for £128 at Asda George and £109.99 direct from Little Tikes, so this is a bargain. To be honest, it's not often you get them from Debenhams as they can be a touch pricey for their toys.
The Little Tikes Big Waffle Blocks have a FIVE star rating and one rave review on the Debenhams site. The reviewer suggests that the quality is so good that even when used in a Playgroup situation it stays intact.
Your child can build whatever they like with these Waffle Blocks, a fort, castle, house and so much more. They fit together easy enough and are suitable for children aged 18 months and above.
Little Tikes are famous for their chunky durable plastic construction, and their toys can take on even the roughest of children. Trust me that's why I buy them for my youngest.
You can Click and Collect the Little Tikes Big Waffle Blocks for FREE from a Debenhams store near you or pay £3.49 for standard delivery (£3.99 for next day).