Sweet Home Tent £12.50 @ The Entertainer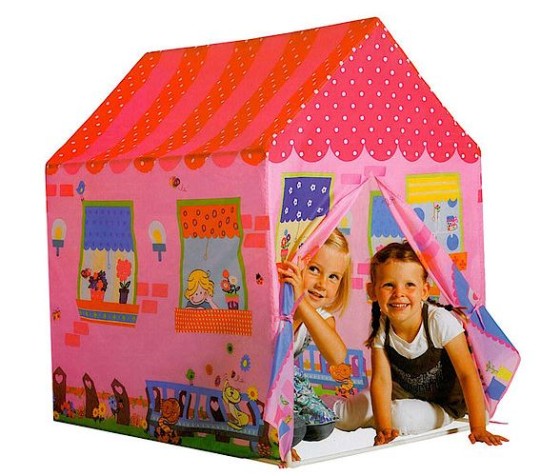 The Entertainer has a half price sale on a handful of toys, one of which is this Sweet Home Tent, reduced from £25 to £12.50.
The sun is shining in through my window and the rainbow maker stuck to it is casting streams of moving rainbows around the room. It truly feels like spring - until you step outside and the 5C hits you, then you know we have a way to go yet. But never mind, it's coming, and for now, at least, it's not raining.  To me, that means it's time to start thinking about summer, and about garden toys, and time spent outdoors with the children.
The Sweet Home Tent at just £12.50 seems like a great place to start - with lots of fun graphics and a pink and white polka dot roof, this play tent will brighten up any garden or playroom.
Whether it's used indoors for a reading nook or outdoors for a sun shelter, at 102 cm high and 95cm wide, it's not very big at all, so won't take up too much space.
According to a reviewer, it has elastics inside the connecting rods to guide you when putting up the frame and the house just goes over the top.