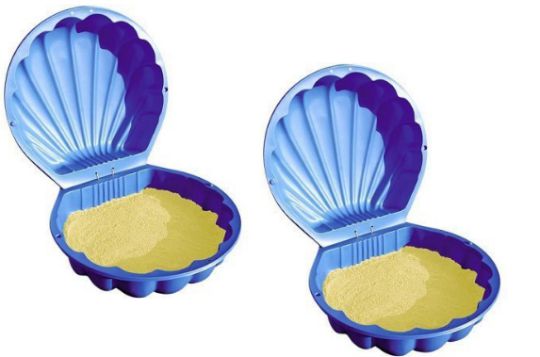 We know that you are most likely to be looking for indoor toys now, rather than outdoor ones. However, sometimes you can find some incredible bargains out of season. This Simba-Smoby Big Sand and Water Shell is so cheap, you won't mind storing it the shed until next year. Head over to Amazon and you can get it for just £7.78 only. That is a GREAT price and one not to be repeated any time soon.
The Simba-Smoby Big Sand and Water Shell is a giant seashell made from thick blue plastic. One side of the shell is for water and the other for play-sand. You can of course use them for anything.
If you think outside the box a little, you could use this inside if space allows, just don't put sand in it. Bundle loads of Mega Bloks or Lego in it.
You can have the Simba-Smoby Big Sand and Water Shell delivered for FREE from Amazon if you have Amazon Prime or spend £20 or more. If you don't have Amazon Prime and you don't want to spend as much as £20, then delivery is £3.30.