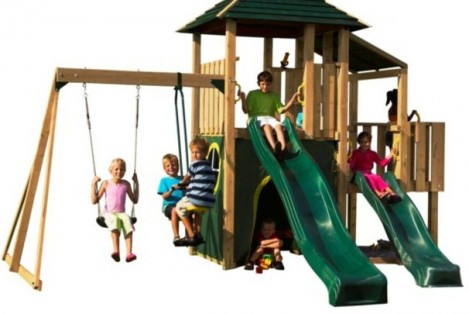 I am wondering if this ace half price sale on outdoor toys at Argos is primarily due to the fact that we seem to be having a rather damp and cold summer. Perhaps sales have not been very good as most of us have actually been huddled under blankets in July. Either way, there are some ace deals on these outdoor toys and hopefully August will be warm and toasty.
The outdoor toys on offer in the Argos half price sale include swimming pools, trampolines, bikes, bubbles, paddling pools, play centres, climbing frames, play houses, scooters, building blocks, sand pits and more.
The prices range from over £1k after reductions (!) to as little as 97p so there is definitely something for every budget in here. I wish I had a gigantinormous garden because some of those play centres and climbing frames look utterly fantastic. Enjoy!
Thanks to KillerHawk at HUKD!