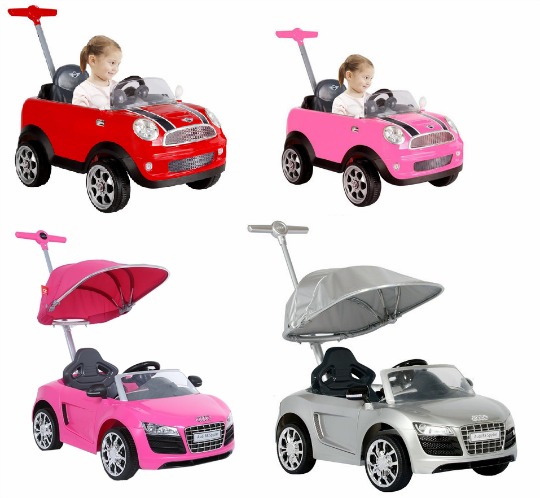 EDIT: Until 17th March there is an EXTRA 20% off so these are £63.69 for the Mini and £79.99 for the Audi! The discount comes off at the checkout.
These ride-ons from Toys R Us are definitely different, and at half price from Toys R Us are a bargain as well! You can guarantee you won't see many of these on the school run but from £79.99 these would make a very stylish ride for your little one. The Mini Cooper is down from £159.99 to £79.99, and the super flash Audi is down from £199.99 to £99.99.
The Mini Coopers come in a choice of red or pink , and the Audi comes in a choice of silver or pink. Both cars have a comfy seat with a 3 point safety harness, an adjustable parent handle, and the Audi has a removable sun canopy too. To keep them occupied kids can press buttons on the steering wheel to hear horn and engine sounds. Sounds like great fun doesn't it!
All of these items have free home delivery included in the price and are exclusive to Toys R Us so you won't find them anywhere else.