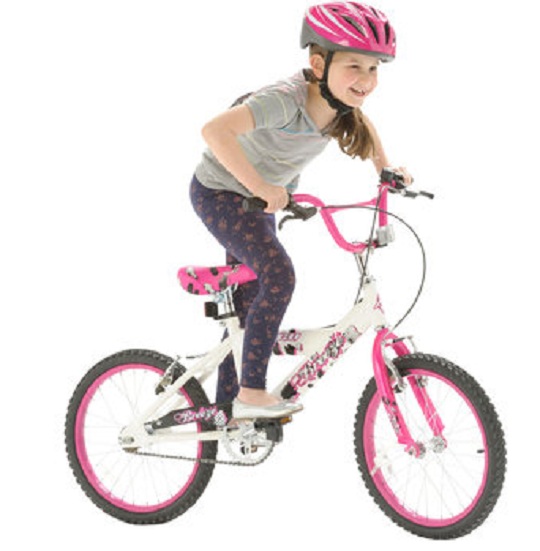 Get outdoors with this 18" Avigo Breeze BMX bike from Toys R Us. Previously £139.99 Toys R Us are now offering 50% off selected bikes so you pay just £69.99. That's half price!
As you may have seen on TV, Toys R Us are offering selected bikes at half price. Included in this awesome sale is this gorgeous pink BMX Style Frame Avigo Breeze bike suitable for 6 year olds and older. It features V System brakes, 18" Wheels with alloy rims, co-ordinated, printed saddle, a handlebar bell and enclosed chainguard. Unfortunately its not available for delivery so when you click and pop into to collect (guaranteed to be in 29 minutes) you can grab a matching pink helmet for just £12.99.
You'll need to assemble the bike yourself at home but there are full instructions included in the box so if all goes according to plan your little darling should be racing round the skate park on a stable, funky bike in no time. As I have learnt from a previous bike buying expedition, the 18" refers to the height of the bike so even if your daughter isn't quite six yet, this bike is easy to grow into and highly adjustable. What better way to get out into the gorgeous sunshine this weekend.