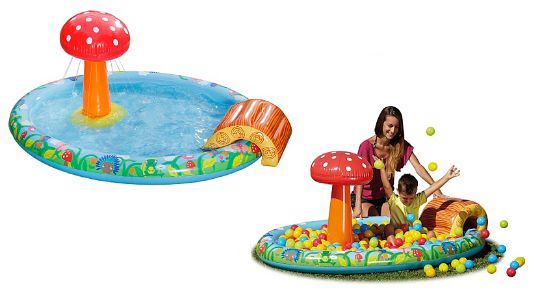 Still not got your paddling pool? I haven't yet, but I'm tempted by this one. The George Home Play Pool Centre is down from £15 to £12, not a huge discount but I think it was good value at the full price so this is even better!
This fun inflatable pool has a mushroom sprayer, and an inflatable bridge to slide down. It's good for younger ones as it looks to be shallow, and the pictures show it being used as a ball pool as well as for paddling.
From the photos on the website I'd be surprised if anyone managed to use the bridge as a slide as it looks far too small, but with website images it's hard to tell until you get it home and inflate it!
You can use the free click and collect service from Asda stores, or home delivery will add another £2.95.