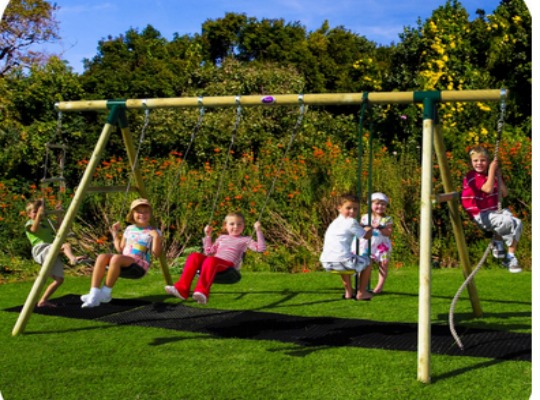 We have been looking and looking for an affordable, good quality wooden swing set for our garden. We have four boys and they are really boisterous and need sturdy toys. Plum are such a reputable brand of outdoor toys, specialising in wooden ones in particular. Boots.com have reduced a selection of Plum Wooden Swing Sets, making them a real good bargain.
Trying to buy a wooden swing set with a budget of £100's is easy but how about if you have only £200 to spend? What can that actually get you? Normally, not a great deal but with these great reductions at Boots.com you can get...
The Plum Colobus Wooden Garden Swing Set* was £229.99 now £172.49, Plum Marmoset Wooden Garden Swing Set* was £189.99 now £142.49, Plum Gibbon Wooden Garden Swing Set* was £239.99 now £179.99 and Plum Bush Baby Wooden Garden Swing* was £149.99 now £112.49.
These items are delivery only, which I think is sensible for two reasons, they are heavy and probably wouldn't fit in the car. Delivery is only £5.50 which considering how bulky these are, that's quite reasonable.