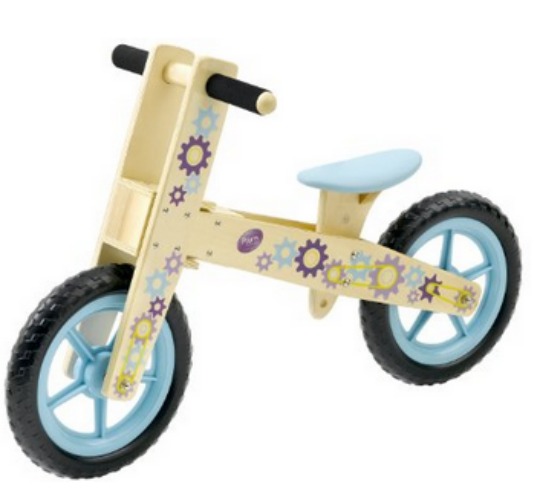 My other half is currently teaching one of our boys to ride his bike without stabilisers. This is because I have given up, the terrible mother that I am. My son will dive to the ground as soon as you let go of him. We researched easy ways to teach riding a bike online and 90% of what we found suggested taking the pedals off of bikes. Now I fully understand why these balance bikes are so popular.
Argos and Amazon are selling these at a super price of £29.99 delivered. As always with Argos you have the option to reserve and collect from store. Which means you can pay on collection.
Made from a lightweight wood these are great for coasting, which according to tutorials online is step one to learning to ride a bike. With practice, your young one will learn the art of balance.
Suitable for ages three to five, this balance bike builds confidence in your child as a preparation for riding a big bike. The design of it is unisex, but I tend to think unisex bikes lean toward boyish. This one does not, and I think most little girls would like it. The padded seat is adjustable and the tyres are puncture proof.
According to the description this is self-assembled in an amazing ten minutes. That would mean forty for me, as I have an inability to follow instructions.