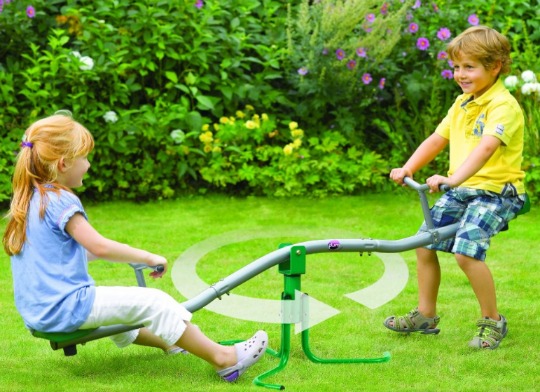 With an RRP of £39.99 this has 44% off and is £22.39 and as it's over £10, delivery is automatically free if you change the "first class" default option to "free super saver delivery".
I'm a fan of Plum products, they tend to be well made and any I've purchased in the past have lasted well. This See Saw from Plum not only does what you'd expect, it also spins 360 degrees. I love see saw's, I even like the word, but there's only so far they can go, so like this one with the added twist.
It comes flat packed, so you do need to build it yourself but has "easy assembly" instructions according to the blurb. Anchor pegs are included too and it measures 193 x 66 x 83 cm and is suitable from children around 3 up to 12, with the maximum weight being 80kg (total)
It has only 1 review and that scored 5/5 with the reviewer commenting :
Arrived quickly, easy to assemble,well made and good price.
The fact it spins is an added bonus and adds to the fun. A very good mobile bit of garden entertainment for any kid.
What do you think?