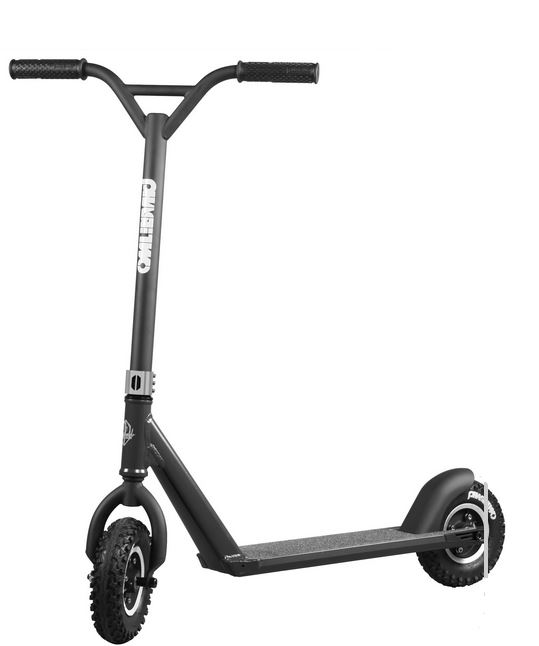 Skate Hut has a sale on right now with loads of discounts in time for summer outdoor fun.
Head over to Skate Hut to get yourself and the children ready for summer fun, exercise and entertainment with safety gear, sports equipment and simple fun times from this retailer.
One of the offers that looks pretty great to me is the Phase Two Dirt Complete Scooter V2 reduced from £274.95 to £149. It's got to be some scooter at that price - definitely not one for leaving at the school gate.
The Phase Two Dirt Complete Scooter has a 5/5 rating from shoppers on the site, and comes with a free bonus pack with about £10 worth of add-ons like stickers, temporary tattoo and a magazine. This is an upgraded version from the V1, obviously, with wheels that look like what they are - aluminium - and thicker rims with necessary reinforcements to protect valve stem and strengthen the threaded holes for the bolts.
The delivery on this is free since it's over the £75 free delivery threshold.