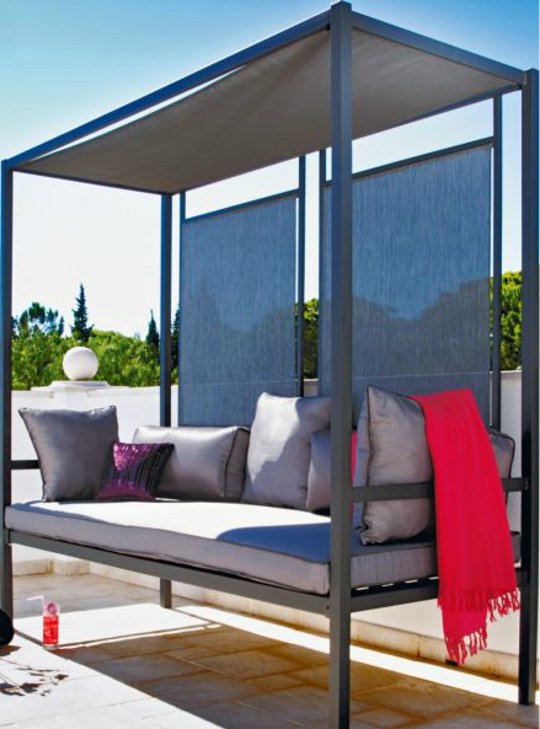 I know this is a bit off topic for PlayPennies, but it is such a great deal, I'm sure I can somehow make it relevant to parents and children! Argos are selling a cushioned day bed for £139.99, instead of £499.99, making a rather smile-inducing £360 saving.
Well, I have serious envy over this day bed. I would love to have one in the garden so I can lie back as the kids play serenely and kindly, reading my book and enjoying the warm breeze. Of course, in this dream I'm also munching on tropical fruit and sipping champagne from a glass that auto-fills. Oh, and I have someone to clean my house. Definitely.
But anyway, in the real world, the black, steel framed  day bed is 190cm in height, 82 in width and 200cm in length. It weighs 46.9kg and as such you can't order it for store pickup, but home delivery only.
The cushions are grey polyester covered and the cushion itself is made from flame retardant material.
If you have space for one in your garden, this is a fantastic bargain and would make for glorious afternoons in the sun.
Thanks to sparkylicious at HUKD