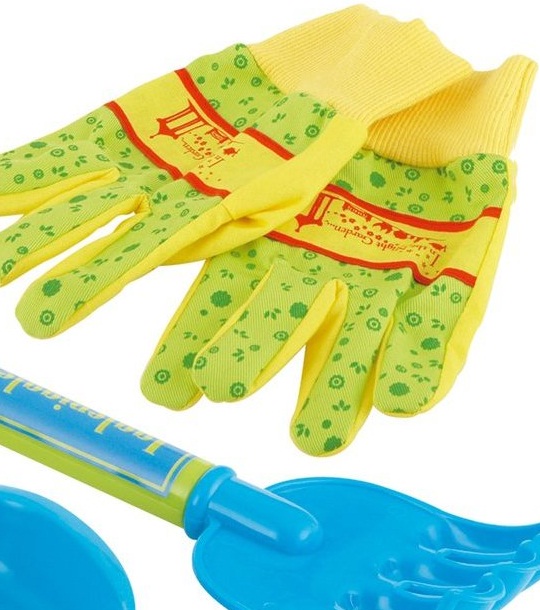 I know that it isn't exactly gardening weather right now. Far too much rain and wind! But the weather will change, and you can prepare for some outdoor fun right now while you wait. Like stocking up on toys, such as this In the Night Garden gardening bag with tools. Mail Order Express has reduced this to £4.99 from £19.99. And if you use the promotional code DISCOUNT (enter this in the appropriate box at checkout) then you'll get another 75p off, taking the price down to £4.24. The standard delivery charge is £1.99.
This set features brightly coloured tools and seeds for planting and is just the thing for little gardeners. The set is decorated with images of the garden and characters from the CBeebies TV show In the Night Garden, including Iggle Piggle, Upsy Daisy and Makka Pakka. It is recommended for children aged three years and plus.
The site doesn't say exactly what sort of seeds you get, but still it is always good to encourage little ones to learn about growing.
The set contains:
a trowel
rake
gloves
seeds
apron
a gardening bag