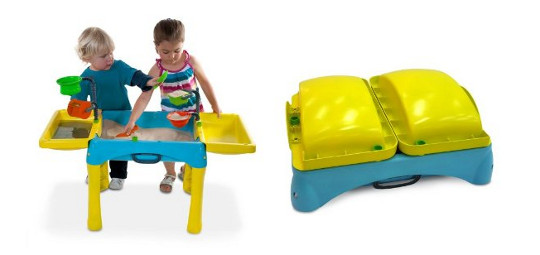 Take £27.33 off the Mookie Sand and Water table at Amazon, where it's currently selling for £22.66.
Is it only parents that are awake at this time on a Sunday morning? Parents and really sporty people, maybe?  Well, if you're a parent and you're looking for something to keep kids busy on mornings like this, a sand and water table is a great way to go.
Just one word of warning - I've yet to find a child who doesn't mix the sand and water, which is a pain in the you-know-what. The awesome thing about this Mookie table, however, is that it closes up on itself, so unlike our table, you can save yourself from the neighbour hood cats.
Have a cuppa, and hope your Sunday's a good one!