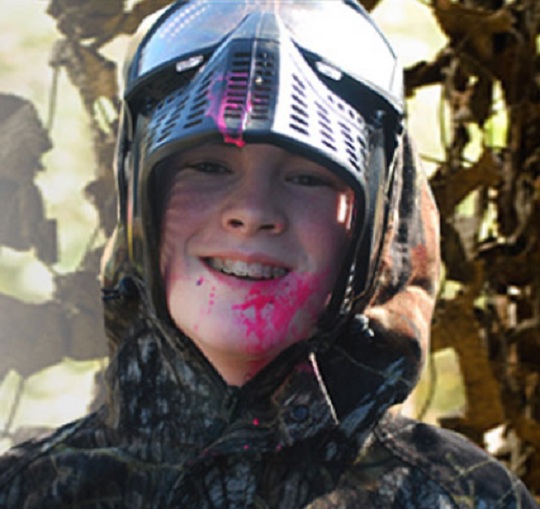 For just £29.99 per player each youngster gets a half day entry (up to four hours paintballing), all protective equipment, semi-automatic weapons and 400 paintballs. Plus experienced marshalls referee the games and assist the players in every way, providing attention to the players needs to ensure safety is paramount.Book through their Call Centre on 0845 430 4455 and a deposit of  £8.99 per player will be required.
UK Paintball provides a safe environment for your youngster to learn vital skills such as teamwork and communication, whilst installing confidence and of course courage! Paintball has become a must for every thrill seeking youngster. All the paintball game zones at the UKPaintball parks are specifically designed to provide an exciting, fun, yet safe place for them to hunt each other down.
The paintball locations have a mix of missions, targets and objectives for the junior players to have an amazing time as well as experience the adrenaline fuelled activity within a controlled manner. Each junior paintball player is issued with state of the art equipment, which includes: Semi-auto paintball marker (gun), goggles, face/head protection and full cammo outfit. All equipment is regularly cleaned and tested by the paintball venues to ensure that you are comfortable on your day and that it goes without a glitch.